Teeth Whitening
At Marsh Dental Care we have over a decade of experience in cosmetically whitening teeth. We use the ZOOM teeth-whitening system to provide a safe, effective, non-invasive method of providing you with the smile you dreamed of.
ZOOM WhiteSpeed
ZOOM Whitespeed is the Number One patient-requested professional tooth whitening system. We are also delighted to offer ZOOM DayWhite, a home teeth whitening product that rivals many other professional solutions on the market.
ZOOM is a state-of-the-art tooth whitening treatment that achieves incredible results in just one hour. The treatment involves the application of a gel to your teeth, which is activated by a special WhiteSpeed lamp. You will then be given a take-home kit that allows you to continue your whitening at home for a few days – creating a long-lasting, vibrant and fresh smile.
Improvements of up to eight shades can be achieved with darker teeth showing the biggest improvements.
What does the teeth whitening treatment involve?
A pre-treatment assessment is carried out to ensure that your mouth is healthy. We can also advise as to what change in shade can be expected in your particular case. Digital photographs of your teeth are taken before and after treatment so that you can see the results.
We are happy to provide special DVD goggles so that you can enjoy a DVD whilst your treatment takes place, or you are welcome to listen to music.
Does ZOOM teeth whitening hurt?
Studies have shown that the ZOOM teeth whitening treatment in no way damages the structure of your teeth. A small percentage of people can experience some sensitivity for a short time but this is soon resolved.ZOOM tooth whitening products contain two mild desensitising agents to minimise tooth sensitivity.
How long will my teeth whitening treatment last?
Treatment can be expected to last up to two years assuming good oral hygiene and reasonable exposure to staining drinks and foodstuffs.
Does teeth whitening work on caps, veneers or bonds?
The ZOOM professional teeth whitening treatment has been successful at removing stains from caps, veneers or bonded teeth. However, a whitening procedure in general cannot change the colour of the crowns, veneers or bonds. We recommend that you discuss your situation with your dentist to determine what you can expect.
What is ZOOM DayWhite?
ZOOM DayWhite is a premier home teeth-whitening product that involves placing a whitening gel into close fitting custom made trays that fit over your teeth. The trays are worn twice a day for only thirty minutes each time. A colour change of up to eight shades can be expected with use over a time period of only two weeks.
Both ZOOM WhiteSpeed and ZOOM DayWhite have been used successfully to lighten teeth the world over and have over 4 million happy clients.
Procedure Video Gallery
Tray Whitening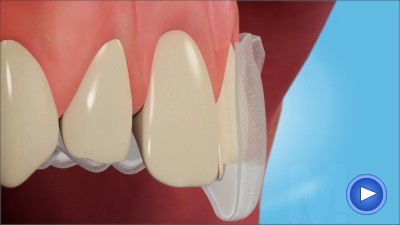 A custom made mouth tray is created. A whitening gel is placed in the tray which you then wear whist asleep or for short periods during the day. Results are normally seen over 2 weeks.
Tips for a great smile
To receive our e-newsletter please enter your details below: