Bridges
A gap left by missing teeth can affect your confidence and could put greater strain on the teeth at either side. We can help to restore your smile and keep your mouth healthy with a dental bridge; the ideal alternative to dental implants or partial dentures.
A bridge is usually used where there are fewer teeth to replace, or when the missing teeth are only on one side of the mouth. Bridges are usually made of a precious metal base to which porcelain is bonded for a more natural appearance.
Having a dental bridge can also help to avoid future problems with tooth decay and gum disease. The bridge will prevent your 'bite' from being affected; this is where the teeth next to the space lean into the gap and alter the way the upper and lower teeth bite together. This can lead to food getting packed into the gap, which causes both decay and gum disease, so early treatment is recommended.
Procedure Video Gallery
Fibre Bridge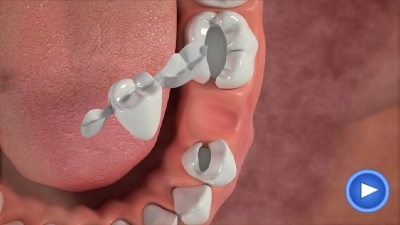 Existing fillings are removed and matching 'wings' attached to the bridge which fit into the spaces.
Adhesive Bridge (Fibre 1-Wing)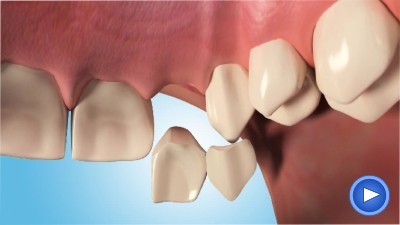 An adhesive bridge is non destructive. A bridge is prepared and 'stuck' to the inside of the adjacent tooth.
Tips for a great smile
To receive our e-newsletter please enter your details below: